Welcome to my hiding place.
This is my last semester of college and also the first semester of me having my own room, which is amazing. This is a tour of my space that I have decorated through clearance items and DIY projects. If you have a question, ask, I probably made it.
DIY Post coming soon for this paint hanger!
These are my reminders of the places I've been and want to go again.
Wooden crates from Michaels then stained! Literally my favorite pieces.
Trick of the trade, think outside of the box & build a home that is yours. This pig I bought in clearance on Hobby Lobby then put fake succulents in it. I will probably plant a real plant eventually but until then, this one doesn't die.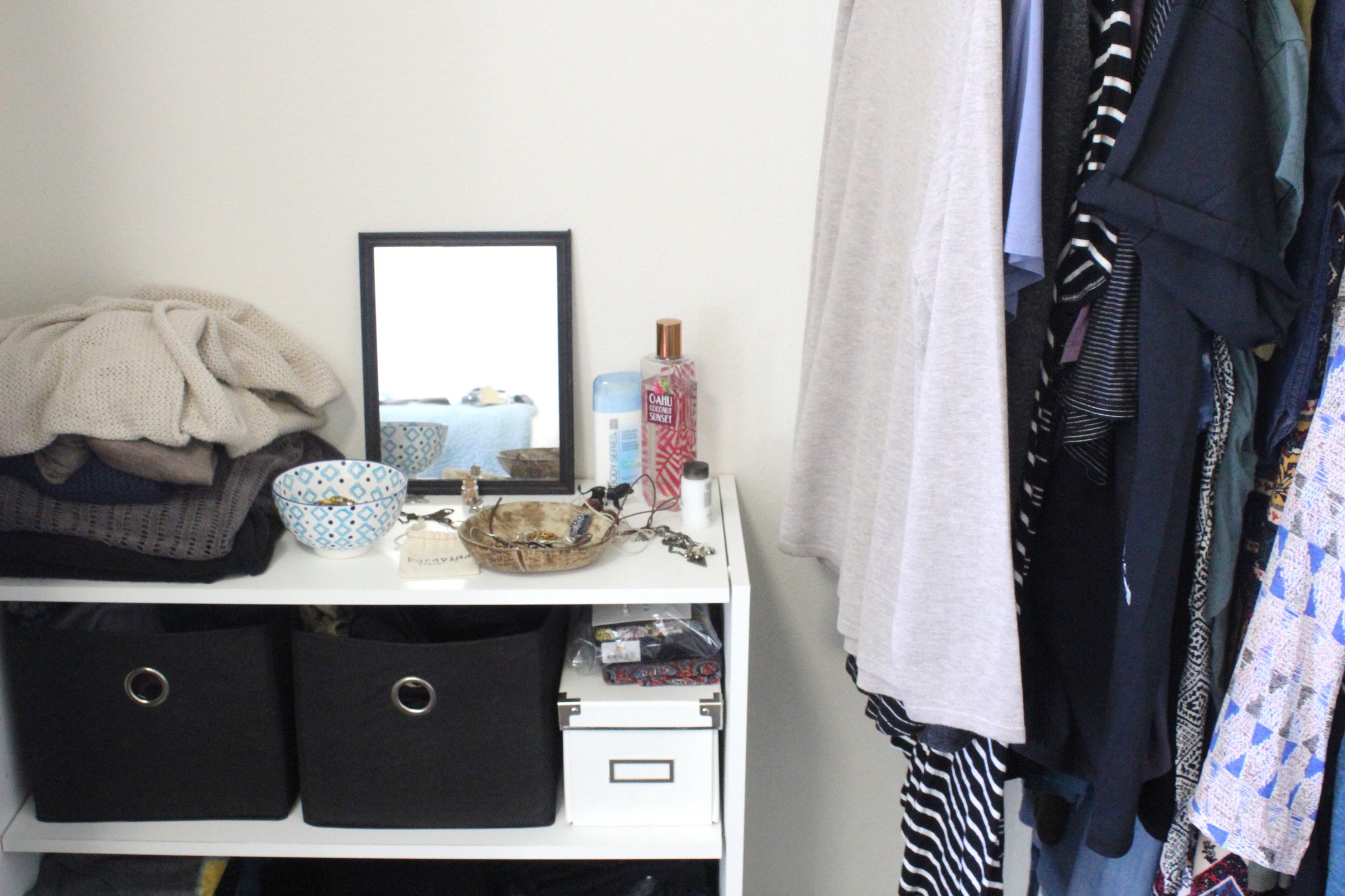 Obviously, I need to clean my mirror. Don't tell mom.
Thanks for looking through! Next friday I am posting my paint hanger DIY, put your email down for an alert!