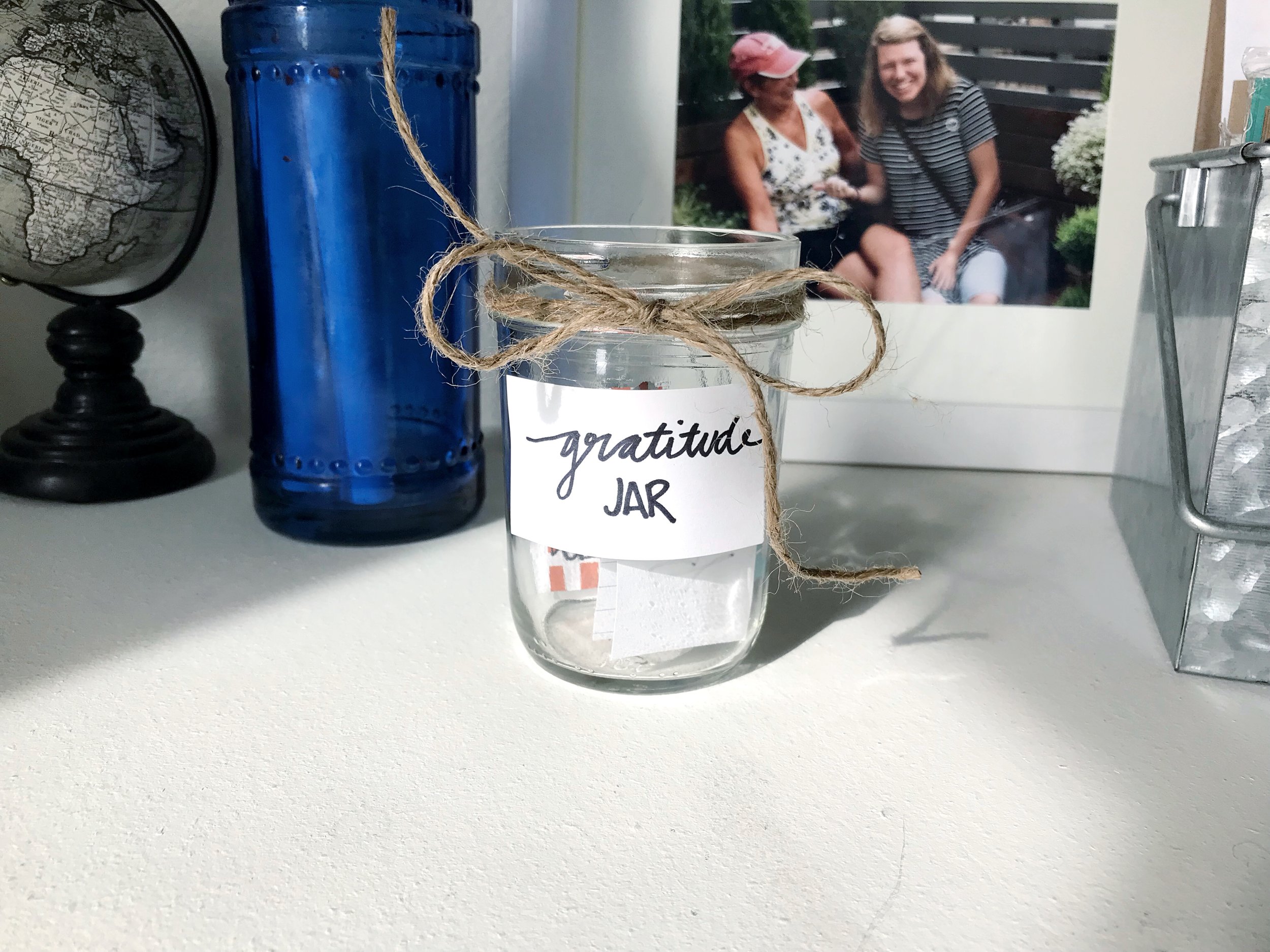 One for each day of the month or 30 to do in one day, either way these challenges will bring gratitude forward. Gratitude isn't an act we should remember to engage in one month a year but everyday. Here are 30 prompts to challenge you to be more grateful.
Start a gratitude jar.
Write your parents a thank you letter.
Say thank you to every person who does something for you today, no skips.
Remember the bad times in life and see the beauty in the now.
Spend time with someone you love & let them know you love them.
Tell the world what you are grateful for. (hint hint you can use social media)
Bring your best friend their favorite snack with a note.
Send your grandparent a postcard.
Write an encouraging message on a post it note and leave it somewhere.
Focus on smiling for an entire day.
Give to a charity.
Cook a friend their favorite meal.
Have a positive attitude.
Go outside without a screen & breathe in the fresh air.
Make a list of things you love about yourself.
Don't compare yourself to anyone else, praise them instead.
Give out compliments to strangers.
Stretch your body, and realize how you need to stretch more.
Encourage someone else about their dreams.
Do something you love & share it with someone else.
Look for the good in today, not the bad.
Don't complain today.
Write more thank you letters. (Here was last years challenge)
View today as a gift.
Ask other people what they are grateful for.
Forgive yourself, forgive others.
Create a vision board.
Wear a handmade bracelet to remind yourself to be content and grateful.
Thank God.
As we express our gratitude, we must never forget that the highest appreciation is not to utter words, but to live by them.
John F. Kennedy