Hey everyone! Ashley here! A few months ago I ran across Abigail's blog on Pinterest and I loved her writing and her perspective on marriage. This is something we need to reevaluate our hearts about because we can so often fall into a selfish view of marriage. I am going to be writing more creative posts on this subject and Abigail is starting us off! You'll love her, I promise!
---
Hi friends! I'm so honored to write for Ashley's blog today, and I hope this post encourages you!
It seems like all the blog posts I've read on preparing for marriage or "waiting for Mr. Right", hold a common theme: Lists. Lists of qualities to look for in a husband. Lists of things to do before marriage. Lists of characteristics a woman must have before saying "I do."
But, is scribbling down a bunch of check-boxes really the best way to prepare for marriage? Or does it hold us back from enjoying life to the fullest? Does it hold us back from trusting God to work, because we're so focused on making sure everything goes how we planned?
I want to make the most of my singleness and enjoy the opportunities God gives me while He orchestrates my future. But I want to be a wife someday, too! So how in the world do you balance singleness, and preparing for marriage? How do you cultivate joy in the present, while anticipating the future?
Proverbs 31:10 has a beautiful answer:
"Who can find a wife of noble character? She is far more precious than jewels" (CSB).
Put simply: focus on becoming a woman of noble character!
The best way to prepare for a Christ-centered marriage is to become a Christ-centered single woman. Pursue Jesus. Pursue His Word (James 4:8). When we immerse ourselves in a relationship with Him, everything else will fall into place.
While we can look forward to and prepare for marriage, there are a few things we should keep in mind—Things I have to remind myself of continually. <3
1) Marking an X in all the boxes shouldn't be our priority
Of course, set goals for yourself and aspire to be like Jesus. But don't confine God's love story for you—don't confine this life—to a check list.
2) Marriage isn't the ultimate prize in life. In fact, it's not even promised.
That's why it's invaluable to be relentless in our pursuit of Christ! We're not promised a husband because we're not even promised tomorrow. But Jesus does promise that He will never leave us or forsake us. He is our ultimate prize.
Earthly marriage is only a small depiction of the bigger picture. It wasn't meant to fulfill us. Jesus, who created the bigger picture, is meant to fulfill us. I think that's such a special truth.
3) We have to pursue Jesus for JESUS. Not for our future husbands.
What? Hang with me for a sec 😉
A healthy relationship with Jesus will result in patience. Contentment. Selflessness. Passion for His Word. Love for others. Desire for purity. Submissiveness…all beautiful elements that contribute to a godly marriage. But those qualities are necessary for all of life. Not just marriage.
We cannot pursue Jesus with ulterior motives. We shouldn't be godly women just to attract a husband. We aren't here to be man pleasers. We have to pursue Jesus because we want to. Because HE wants us to. Because HE is our Groom.
I love the truth that Isaiah 54:5a holds: "Indeed, your Husband is your Maker—His name is the Lord of Armies" (CSB).
Over and over, the Bible points to Jesus as the Bridegroom of the Church. Jesus is my groom. Your groom. Isn't that precious? We belong to Him! Isn't that motivation enough to serve Him and pursue intimacy with Him?
When we embrace Jesus as our heavenly Groom, we'll be equipped with joy and contentment for all of life.
Instead of fretting over the list…instead of trying to become your best for "Mr. Right", will you focus on drawing closer to Jesus? Will you give Him your ENTIRE heart, and ask Him to make you who He wants you to be?
"All I ever want to be, is what you want of me, Lord. I give my life to you." -unknown
This is my prayer. For me. For you. Not just for our single years, but for every year.
 
"The one who has the bride is the bridegroom. The friend of the bridegroom, who stands and hears him, rejoices greatly at the bridegroom's voice. Therefore this joy of mine is now complete. 30 He must increase, but I must decrease" (John 3:29-30, ESV)j
Passages for deeper study:
· Ephesians 5
· Zechariah 3:17
· 1 Peter 3:4
· 2 Peter 3:17-18
Here's a tip! Pray for your future husband and write letters to him! This is a fun way to channel those desires and plans for marriage. Keeping a journal for my future husband has been a special hobby for me, and It helps me keep myself in check. How, you ask? Click here to read all about it!
---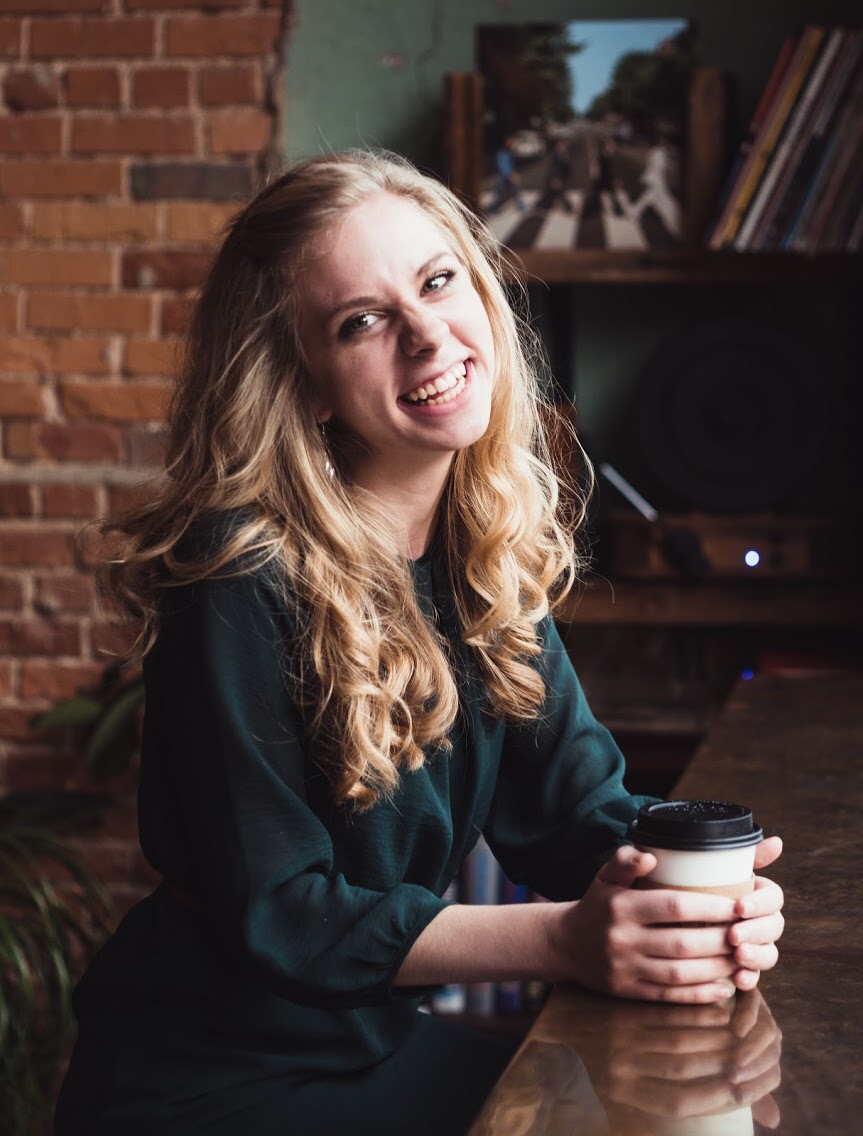 Hey friends! I'm Abigail Tovah: a Texas-raised New Yorker and follower of Jesus. I love adventuring, exploring coffee shops, and soaking up sunshine whenever I can. 🙂 I've loved writing for as long as I can remember, and I hope the words God lays on my heart are a blessing to you!
Blog // https://theotherside68.com
Instagram // www.instagram.com/abigailtovah/
Pinterest // www.pinterest.com/abigailtovah/
---
Check these out!