ANNOUNCEMENT // This post contains affiliate links. What does that mean? It means when you buy one of these books I can earn a small commission at no additional charge to you! More info here!
---
I am a constant reader, I always have a book in my bag and these five have been on my summer list & I wanted to share!
---
Honestly this girl is probably my absolute favorite author. If you don't know who she is check out this VIDEO & her first book!
(Also she has a bomb Monday email club you HAVE to join!)
I'm only two chapters into this book & it's already one of my all time favorites. This girl mixes brutle truth with grace in this invitation to the world to stop chasing the rabbit trails and start living here.
Hannah is honest about her struggles with depression and anxiety but doesn't just live in them, she fights through them.
This one is for us all.
I love this girl. I first "met" her on her podcast Rise Podcast where she talks all things business and stories.
Honestly I haven't read this book but LITERALLY just ordered it & I know it's going to be good.
Rachel is another honestly messy human being who is unafraid of showing the true behind the scenes look at her life. In this book she shares advice mixed with true stories to encourage the modern day women to stop living in the sea of lies & step forward in boldness!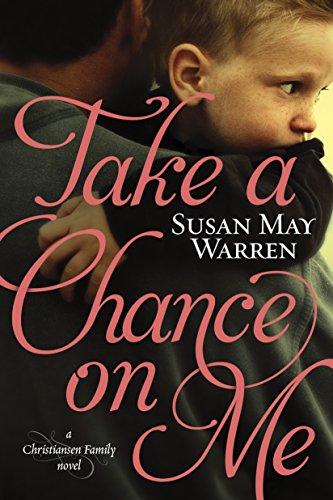 This is a fictional book & I HIGHLY recommend this series especially if you love Karen Kingsbury's Baxter Family Series.
"Darek Christiansen is almost a dream bachelor―oldest son in the large Christiansen clan, heir to their historic Evergreen Lake Resort, and doting father. But he's also wounded and angry since the tragic death of his wife, Felicity. No woman in Deep Haven dares come near.
New assistant county attorney Ivy Madison simply doesn't know any better when she bids on Darek at the charity auction. Nor does she know that when she crafted a plea bargain three years ago to keep Jensen Atwood out of jail and in Deep Haven fulfilling community service, she was releasing the man responsible for Felicity's death. All Ivy knows is that the Christiansens feel like the family she's always longed for. And once she gets past Darek's tough exterior, she finds a man she could spend the rest of her life with. Which scares her almost as much as Darek learning of her involvement in his wife's case.
Caught between new love and old grudges, Darek must decide if he can set aside the past for a future with Ivy―a future more and more at risk as an approaching wildfire threatens to wipe out the Christiansen resort and Deep Haven itself."
I read this book series through college & could NOT put them down! A great summer beach read!
I don't know how you feel about personal development or personality tests but I am a little obsessed with the enneagram. If you don't know what this is it's a test that categorizes you into one of 9 personality types with a wing. Imagine the Myers Briggs but rooted in the WHY behind who you are.
This book crosses our personal relationships with God with the test. It's simple, the better we know ourselves, our strengths & our weakness, we can address them and grow in our selves. When we become more healthier versions of ourselves, we can serve the world better as we are called to.
Wonder // R. J. Palacio
You may have heard of this book, the movie was released last year & made quite the emotional impact. So Good! ❤️
"I won't describe what I look like. Whatever you're thinking, it's probably worse.
August Pullman was born with a facial difference that, up until now, has prevented him from going to a mainstream school. Starting 5th grade at Beecher Prep, he wants nothing more than to be treated as an ordinary kid—but his new classmates can't get past Auggie's extraordinary face. WONDER, now a #1 New York Times bestseller and included on the Texas Bluebonnet Award master list, begins from Auggie's point of view, but soon switches to include his classmates, his sister, her boyfriend, and others. These perspectives converge in a portrait of one community's struggle with empathy, compassion, and acceptance.
"Wonder is the best kids' book of the year," said Emily Bazelon, senior editor at Slate.com and author of Sticks and Stones: Defeating the Culture of Bullying and Rediscovering the Power of Character and Empathy. In a world where bullying among young people is an epidemic, this is a refreshing new narrative full of heart and hope. R.J. Palacio has called her debut novel "a meditation on kindness" —indeed, every reader will come away with a greater appreciation for the simple courage of friendship. Auggie is a hero to root for, a diamond in the rough who proves that you can't blend in when you were born to stand out. "
Don't forget to watch the movie!
What are you reading this summer? Let me know below! 👇🏼
---
Check these out!